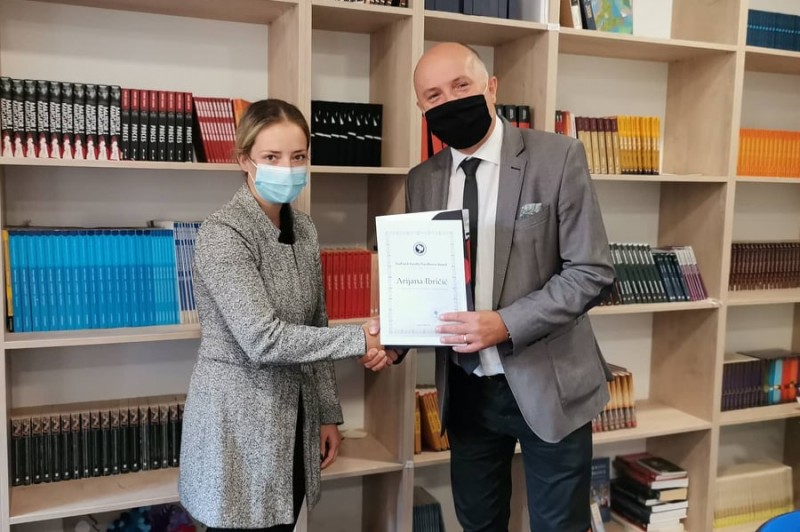 Oct 06, 2021
World Teachers Day at the GSSST
On the occasion of World Teachers Day, a faculty meeting was held at the Gymnasium SSST on Tuesday. Principal Senad Alić thanked the teachers for their efforts and teaching successes. He emphasized the importance of teachers in society, especially during pandemic times and remote teaching, when all our teachers did their best to provide the best education to our students. 
The teachers who received special certificates for their contribution to the success of the Gymnasium this year are Armin Zahirović, geography teacher, Arijana Ibričić, history teacher and Nadina Ismić-Skrobanović, German language teacher. 
We wish our teachers a Happy Teachers Day and all the best in all their future endeavors.