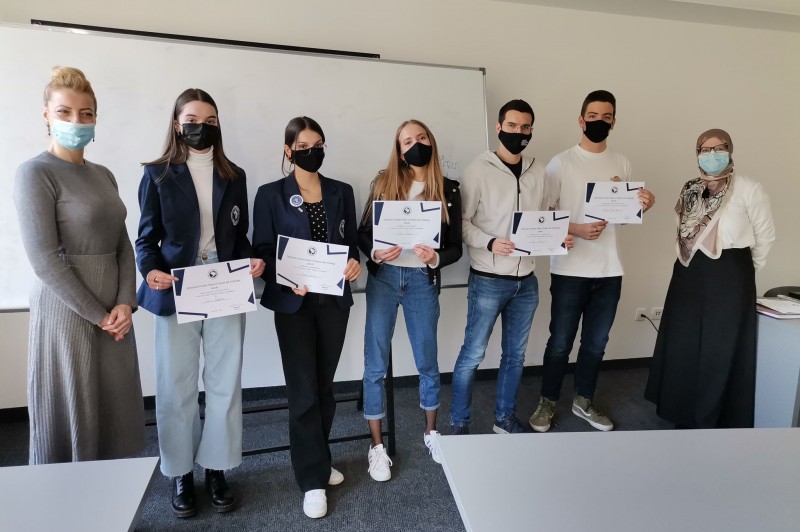 Mar 08, 2021
The First GSSST Review Writing Competition: Best student reviews in the New York Times Review Contest
The First GSSST Review Writing Competition: Best student reviews in the New York Times Review Contest
English language teacher at the Gymnasium SSST has recently organized The First GSSST Review Writing competition for students from first to fourth grade.  
Students wrote about different topics, and reviewed their favorite works of literature, film, music, etc. They showed exquisite writing talent, creativity, and excellent vocabulary skills. The best students received certificates and compliments from their teacher. 
The best reviews were written by: Isa Stanković, Darin Ramić Mazalović, Iman Delibašić and Rim Amal Šopović, and  Alica Hasečić, Anida Malagić and Ema Dervišagić also received certificates for their reviews. 
It is important to note that the students are also participating in the New York Times Review Contest, the results of which will be announced next month. 
The Gymnasium SSST woul like to congratulate all participants in the First GSSST Review Writing competition an encourage students to develop their writing skills and participate in other international competitions as well.