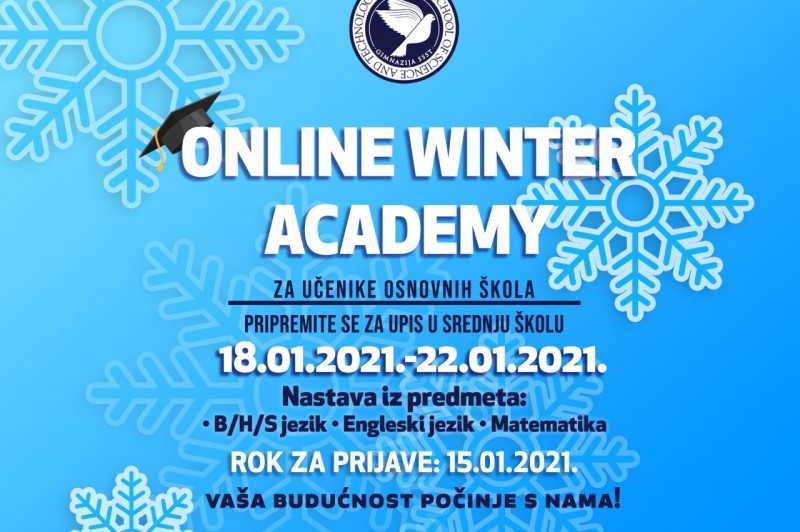 Jan 12, 2021
ONLINE WINTER ACADEMY 2021: How to apply
Dear students,  

at the end of your primary school, your first big test is coming up – the external matriculation (eksterna matura). The SSST Gymnasium is there to offer help, in the form of a Online Winter Academy, where our experienced teachers will, through practical tasks, prepare you for this exam.  

SSST Gymnasium's Online Winter Academy will be held from 18 to 22 January 2021, through Zoom application. The price of the Academy is 35 BAM and includes the working materials and classes in Bosnian/Croatian/Serbian, English and Math, as well as interesting workshops. This will also be an excellent opportunity for you to meet our teachers and learn about the clubs we offer.  If you wish to apply for Online Winter Academy, please fill out the application form at pour website: DOWNLOAD and send it to us at: gimnazija@gssst.edu.ba.  
Applications for the Online Winter Academy will be accepted until January 15, 2021.

Online Winter Academy brochure you can download HERE
Join us and learn with us!