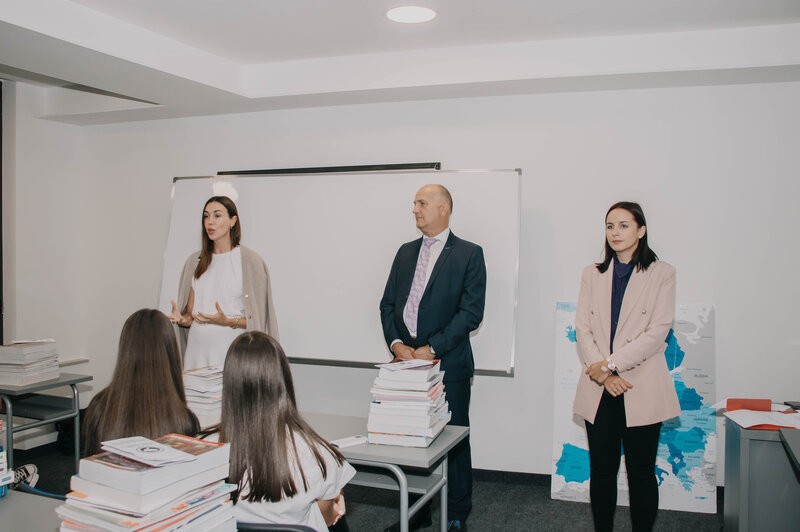 Sep 05, 2022
On Thursday, 1 September 2022, our school hosted a reception for first grade students.  
The President of School Board Mrs. Emina Ganić and principal Senad Alić wished new students a warm welcome and homeroom teachers explained the school rules and curriculum to
the students and their parents.  

Our new students welcomed the new school year with smiles and joy.