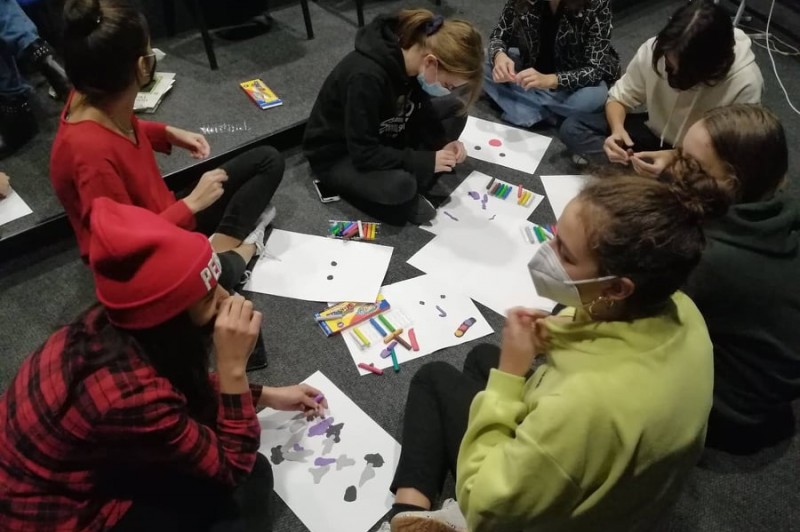 Oct 18, 2021
Music and art therapy workshops for the end of the Third Mental Health Week at the GSSST
Teachers Nikolina Vujić and Indira Rovčanin explained to our students what art and music therapy are and how they help improve physical and mental health. The teachers also held a workshop for students to experience the beneficial effects of music and art therapy firsthand. The workshop marked the end of the Third Mental Health and Drug Awareness Week at the GSSST. During the course the week, numerous guest lecturers and experts held lectures and workshops to help young people overcome the stigma surrounding mental health issues. 
Police inspectors Amer Mulić and Vildan Bijedić spoke about the harmful effects of drugs, recognizing drugs and legal actions taken against those who consume them. Psychologist Maja Misira Rašić and school pedagogue Enisa Ćehajić held a workshop for parents on the emotional health of teenagers. This was an excellent opportunity for teachers to exchange their experiences in raising teenagers. 
Members of Medica Association (Studnet Association of SSST Medical School) Aida Mujčin, Medina Mujčin and Berina Mahmutović held a lecture on Stress and the Immune System: How Habit Change Can Influence Health.
The SSST Gymnasium would like to thank all guests, lecturers and other participants of the Third Mental Health and Drug Awareness Week.