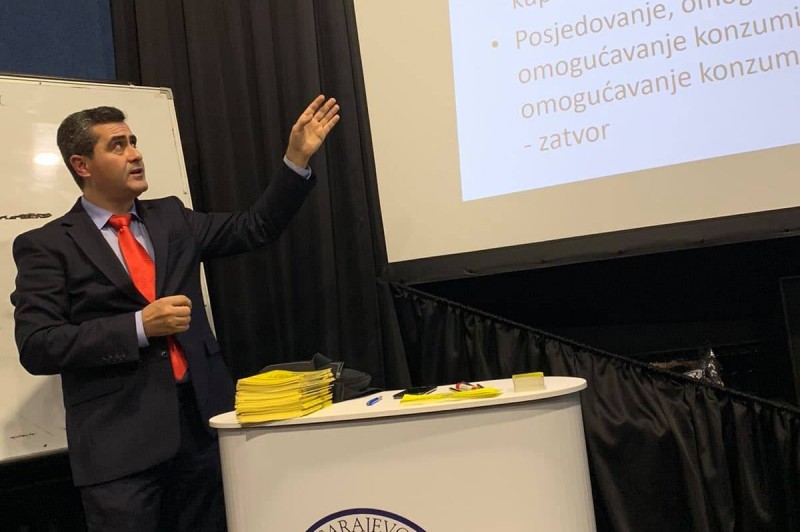 Nov 19, 2019
Mental Health and Drug Awareness Week in the Gymnasium SSST: Say NO to drugs and addiction
From 11 to 15 November the Gymnasium SSST marked the week of Mental Health and Raising Awareness About the Hazards of Drug Abuse. A number of talks and workshops held on the Gymnasium premises were attended by students, but also parents with the aim of preventing addiction and preserving mental health.
Our guests from the "Narko-Ne" organization and the Family Counselling Centre talked about the challenges of growing up and everything teenagers are exposed to today. Students from the association "Medica" from SSST's Sarajevo Medical School talked about the types of drugs, their effect and oftentimes fatal outcome. Among our guests were also officials from the Ministry of Internal Affairs of Canton Sarajevo whose talk, backed up with experiential stories and stories from the ground, impressed our students a great deal.
This project was successfully concluded with a talk by university professor Ljiljana Oruč, PhD, who spoke about new synthetic drugs and how to spot them. We trust that these talks helped our students to acquire lots of new information about the issues of drug abuse, and that our students will serve as a corrective to this society.