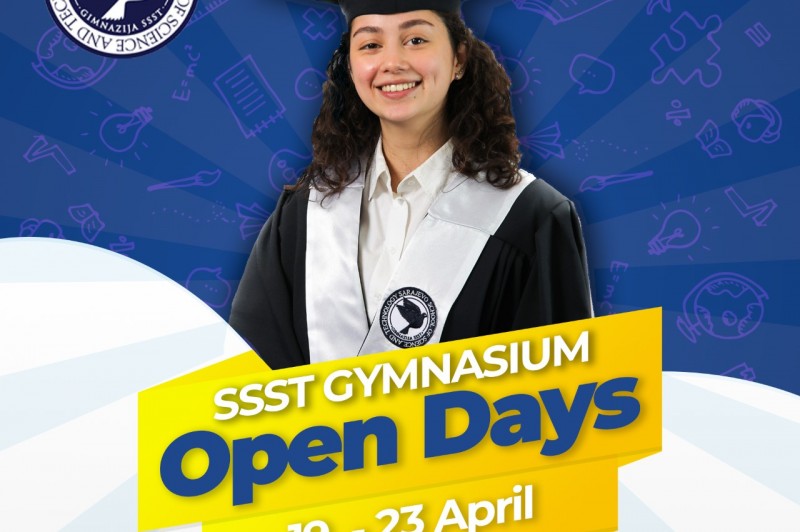 Apr 16, 2021
GSSST Open Days: An opportunity to visit us and get to know us better
From 19 to 23 April, the Sarajevo School of Science and Technology Gymnasium is organizing Open Door Days for primary school students and everyone ese interested in choosing and applying for high school. This will be an opportunity for you to come visit us, get to know us better, have a tour of the classrooms, science laboratory and see a video about out school in the cinema room. You can speak to the principal, pedagogue, Cambridge coordinator and teachers and gain insight into the unique educational experience our Gymnasium offers. 
As part of the family of the Sarajevo School of Science and Technology University, the SSST Gymnasium was founded in 2016. We are proud of the second generation of graduates who will finish their high school education this year. 

You are welcome to visit us at Bistrik 7, Sarajevo, from 10:00 AM to 1:00 PM. Due to the current health situation, we kindly ask you to call in advance to book your appointment. Our phone number is  033 975 070.  
Your future starts with us!