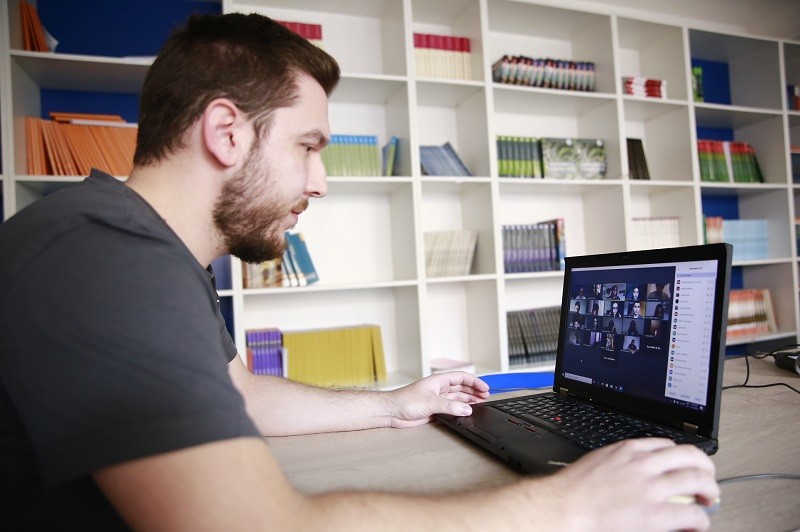 Apr 13, 2020
First online entrance exam for Gymnasium SSST successfully organized
Last Saturday,  Gymnasium SSST organized the first online entrance exams for the next school year (2020/2021). Candidates first took a written English language exam,  and then had an interview with English language teacher Adna Pandžo and the school counselor Enisa Ćehajić.  IT teacher Ahmed Botonjić was also present as technical support.  All candidates showed a high level of skills and knowledge both in the written test and in the interview,  thus earning the right to be enrolled into Gymnasium SSST.
Congratulations to all our candidates and good luck in your matura exam. The next online entrance exam will take place on 25 April at 11 AM.
Your future starts with us!