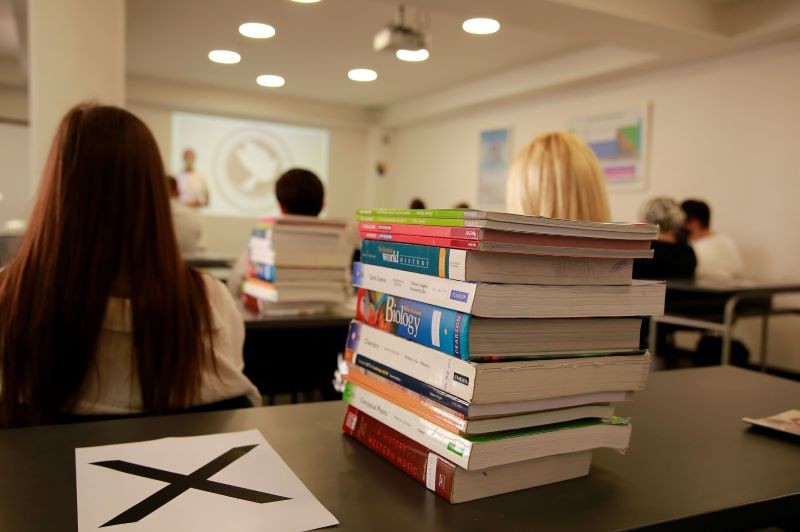 Sep 01, 2020
First grade students welcomed to the SSST Gymnasium
Following all the necessary COVID-19 precautions, the SSST Gymnasium welcomed its first grade students today. Students and their parents attended the welcome ceremony, which included speeches made by their homeroom teachers Amina Agić-Alijagić and Lejla Čaušević, President of the School Board Emina Ganić, principal Senad Alić, and school counselor Enisa Ćehajić.  
This was an opportunity for students to get to know each other and make the first steps in their high-school journey. Students received their textbooks provided by the school, and their classes in the first two weeks will be held online, as ordered by the Ministry of Education, Science and Youth of the Sarajevo Canton.  
The SSST Gymnasium wishes all its students a happy and successful new school year.