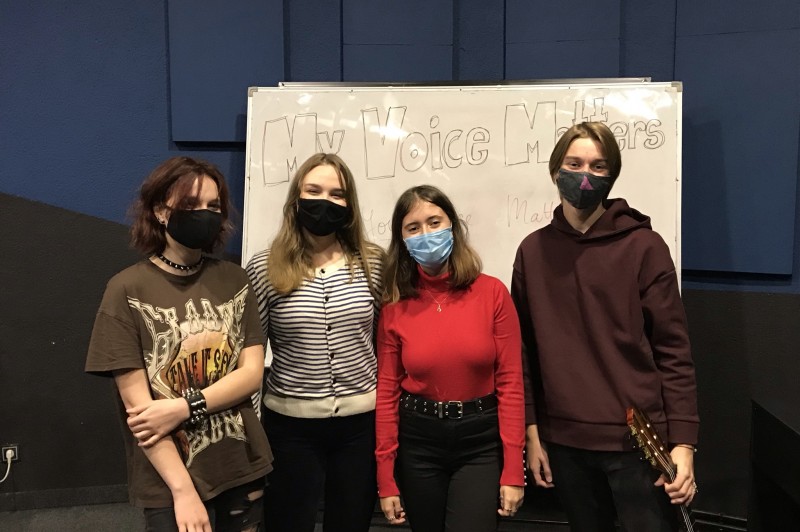 Dec 26, 2021
First cycle of musical theatre and musical therapy workshops "My Voice Matters" completed
The first cycle of workshops "My Voice Matter" has been successfully completed at the GSSST Gymnasium. The workshops were attended by students from numerous high schools in Sarajevo, such as the Second Gymnasium, the first Gymnasiu, Music High School and the SSST Gymnasium. These interesting workshops, led and created by our music teacher Nikolina Vujić, were held from October to December 2021 with the aim of using musical theater and musical therapy to help students develop their social and communication skills. 
The main aim of the workshops was to help the students with the transition back to in-person learning and help them develop their communication skills through art. 
Musical therapy and musical theater enable students to develop their communication and social skills, self-confidence, authenticity, self-respect, and validation of their own emotions. 
After the excellent results of the first cycle, the SSST Gymnasium is happy to announce the second cycle of the workshops, beginning in February 2022. We invite students from other schools in Sarajevo Canton to join us as well. For more information on how to apply, contact teacher Nikolina at: nikolina.vujic@gssst.edu.ba. 
Welcome to our music workshops!