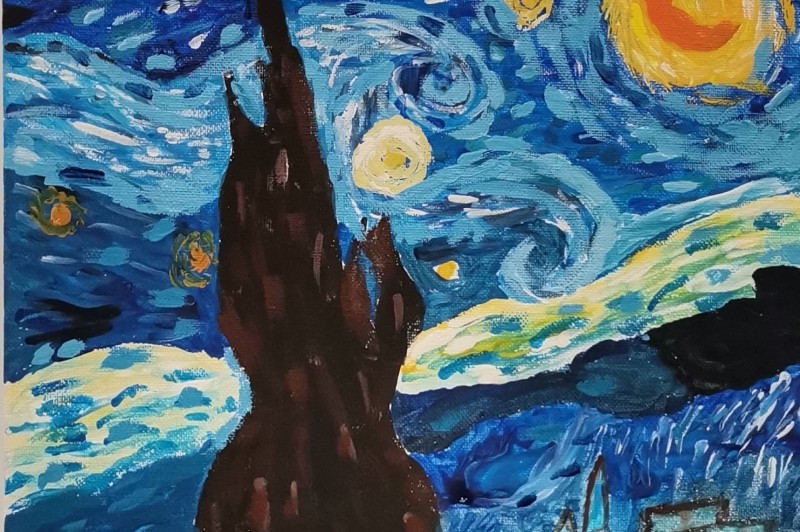 Oct 15, 2020
Exhibition "Mental states and emotions from an artist's perspective" at the SSST Gymnasium
Art exhibition "Mental states and emotions from an artist's perspective" exhibiting works of the members of the Art Club of the SSST Gymnasium was opened yesterday at the library of the SSST Gymnasium. The exhibition is a part of the "Mental health and drug abuse awareness week" and students used different techniques to portray various emotional and psychological conditions. 
The exhibition was opened by art teacher Indira Rovčanin and psychology teacher Maja Misira Rašić. This was an opportunity for students to speak about art as a form of anti-stress therapy, expressing their emotions and the effects of art on mental health. 
Counselor Enisa Ćehajić and psychologist Maja Misira Rašić also organized an online workshop for parents on the topic "How to help children deal with stressful situations". Parents were happy take part in the workshop, and said they were pleased that such projects help our students in their personal growth. 
We would like to thank the parents for their participation and cooperation.