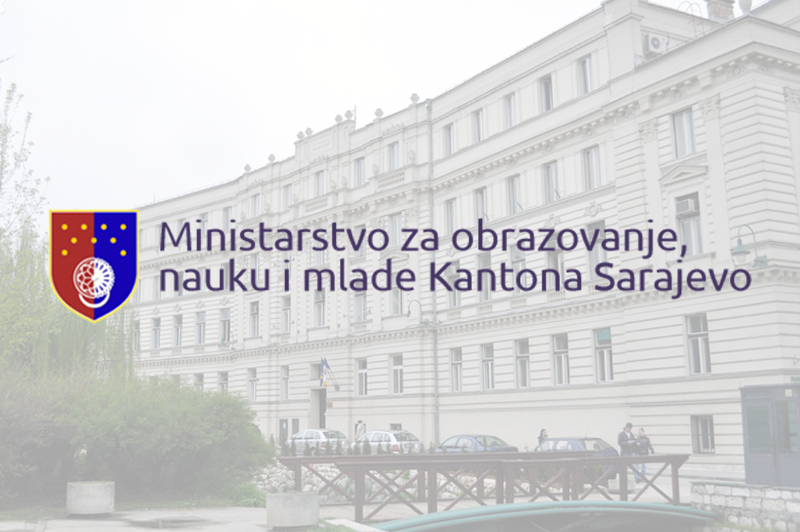 Jun 09, 2020
Enrollment of students in the 1st grade of high school in the Sarajevo Canton
Dear students, dear parents, 
pursuant to the Law on Secondary Education (Official Gazette of Sarajevo Canton No. 23/17 and 33/19), students are enrolled into high schools in Sarajevo Canton according to criteria determined by the Government of Sarajevo Canon at the proposal of the Ministry. 

Here you can find information about enrollment in the first grade of high schools in Sarajevo Canton:

Deadlines:
First competition period: 15 to 22 June
Second competition period: 25 June to 29 June 2020

Find more information in the Instruction.
Instructions for enrollment in high school
First grade enrollment information