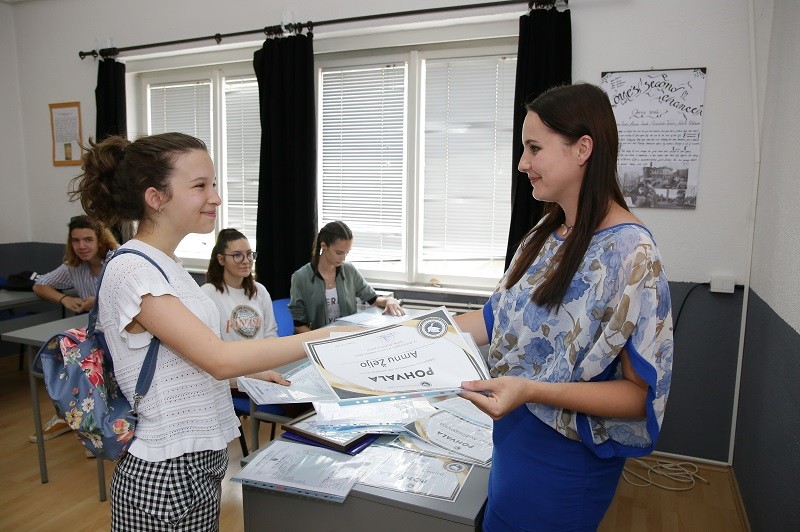 Jul 02, 2019
End of 2018/2019 school year at the Gymnasium SSST: Students awarded end-of-school-year and commendation certificates
The 2018/2019 school year has recently come to a close and its end was marked with the end-of-school-year and commendation certificate awarding ceremony. On the last working day of June, the Gymnasium SSST's first, second and third year students gathered for the ceremony to receive end-of-school-year certificates from their respective form tutors. In addition, the students who displayed the highest GPA and exemplary conducted were presented with certificates of commendation, as well, from the Faculty Council and Form Faculty Councils. The students were also recognized for their engagement in extracurricular activities.
Second year students were welcomed by Professor Ejup Ganić, PhD, the Founder of the Gymnasium SSST, offering advice on the selection of the majors in the third grade, the Natural Sciences and Social Sciences majors. Professor Ganić, PhD said that they had to make wise decisions and thoughtful choices, emphasising the advantages of both majors.
The Gymnasium SSST celebrated the completion of yet another successful school year, with excellent results, ready for the welcome and admission of a new generation of high school students. Your future starts with us.