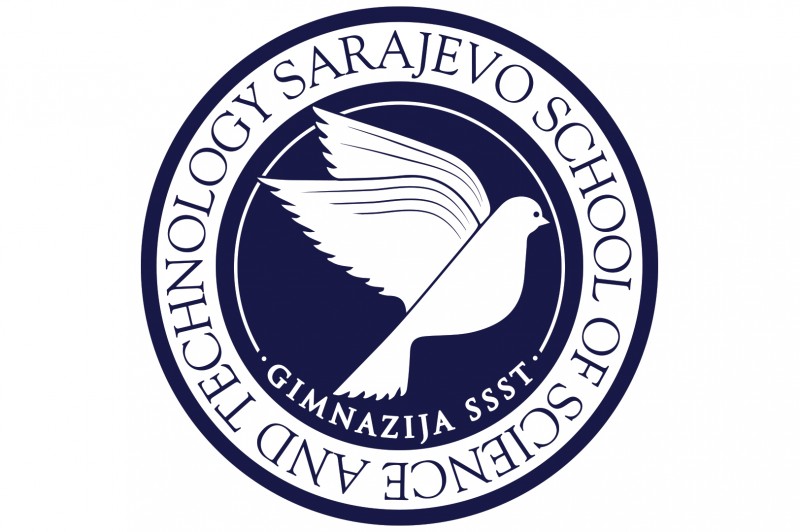 Jun 15, 2020
Call for Applications for enrollment of students in the first grade of Gymnasium SSST in the school year 2020/2021
Pursuant to Articles 72, 73 and 74 of The Law On Secondary Education  ("Official Gazette of Sarajevo Canton", number 23/17) and the Decision of the School Board of Gymnasium SSST, The Gymnasium Of University  Sarajevo School of Science and Technology (Gymnasium SSST) announces

                                                             Call for Applications
 for enrollment of students in the first grade of Gymnasium SSST in the school year 2020/2021
 
The first period for applications for enrollment in the first grade of high school starts on 15 June 2020 and is open until 22 June 2020
  Candidates who apply need to pass an entrance exam in English
The final ranking of successful applicants will be published at the Gymnasium's website (www.gssst.edu.ba) and bulletin board    
How to apply:
Candidates can apply through an online high-school enrollment system at: https://upis.emis.edu.ba.
Candidates apply with an Oid printed on primary school diplomas in Sarajevo Canton. Oid is an identification number that the students can use to create their account.
Further instructions for online enrollment  and video tutorials can be found at :
https://upis.emis.edu.ba
, the website of the Ministry of Education, Science  and Youth of Sarajevo Canton and at GSSST website.
        Document submission
After the first application period, final rankings of students are published on the school's website and bulleting board.
After the publication of final rankings of candidates, students must submit the following documents to the school within 48 hours:
Application (the application will be available for printing at https://upis.emis.edu.ba after the publication of final rankings
birth certificate (certified copy)
primary school diploma – original
primary school grade transcript (6th, 7th, 8th and 9th grade) – original
certificate of citizenship
for students who attended school abroad: nostrification of primary school certificates
other documents relevant for assigning points according to articles 10 and 12 of the Decision on Criteria for Enrollment of Students into first Grade of High Schools in Sarajevo Canton
Students coming from outside of Sarajevo Canton need to apply online by sending the required documents to the official email of a primary school in Sarajevo Canton chosen by the student's parent/guardian.
When applying, students from outside of Sarajevo canton need to submit the following documents:  
birth certificate
primary school diploma
certificates of completion of grades 6, 7 and 8 (if the student attended an 8-year primary school, they need to submit certificates of completion of grades 5, 6 and 7)
documents/diplomas that serve as proof of results in cantonal, entity-level, state-level and international competitions
The primary school to which the student submits the documents will enter the necessary data into the online system and create an Oid (educational identification number) which the student can use to create their account and access the online system for application and enrollment into high schools in Sarajevo Canton.