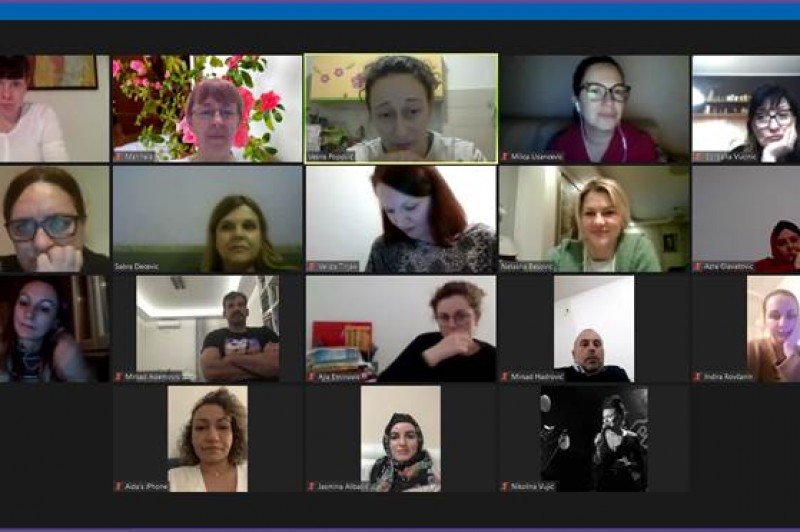 Feb 10, 2021
Prevention of violence through forum theatre
After successfully completing the first stage of the regional project Interculturality in Education, Gymnasium SSST continues with the implementation of its activities in this semester. 

In the second stage of the project, our faculty and students completed a three-day training called Prevention of violence through forum theatre. The aim of the training was to strengthen the skills of students and teachers in promoting non-violent behavior and nonviolent conflict resolution and combating violent behaviors through forum theatre. 
By the end of this month, our teachers and students will have the opportunity to apply the skills they learned by preparing forum theatre on the topic of prejudice, stereotypes, and discrimination.  
The project Interculturality in Education was created with the aim to empower young people and help them develop intercultural skills that contribute to the spirit of solidarity and cooperation between young people of Bosnia and Herzegovina and Montenegro.