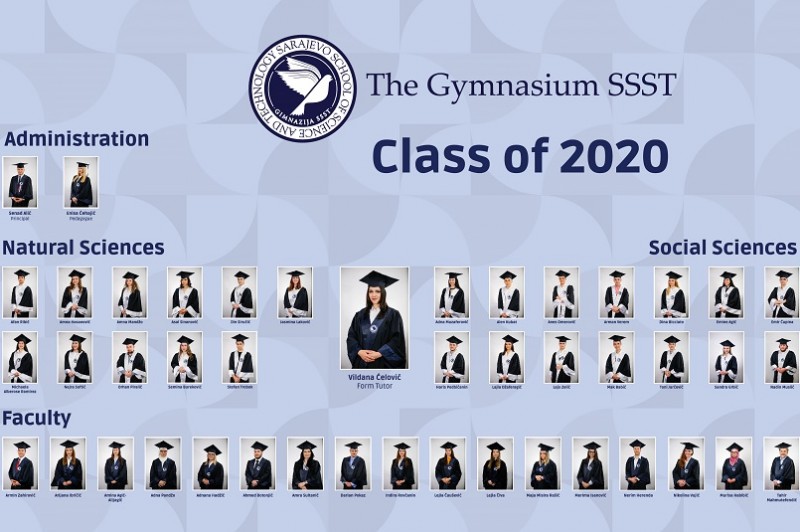 Jun 12, 2020
Presenting the first generation of graduates of Gymnasium SSST!
At the end of the 2019/2020 school year, Gymnasium SSST is proud to present its first generation of graduates. We have been very honored to provide education and guidance to these intelligent, responsible, hardworking and talented students. We thank our students and their parents for their trust and cooperation throughout these four years. We've learned, grown and  laughed together. We are sure that we will remember this generation forever and we wish them lots of success in their future education!
The first generation of graduates of Gymnasium SSST:
Semina Bureković
Adna Muzaferović
Lejs Zelić
Amna Mandžo
Din Siručić
Nejra Softić
Afan Ribić
Amna Hasanović
Emir Ćupina
Michaela Ramirez
Asal Sinanović
Jasmina Laković
Orhan Piralić
Dina Bicciato
Haris Podbićanin
Emine Agić
Alen Kubat
Sandra Grbić
Stefan Trobok
Lajla Džaferagić
Arman Verem
Mak Babić
Toni Jurčević
Anes Omerović and
Nadin Muslić.