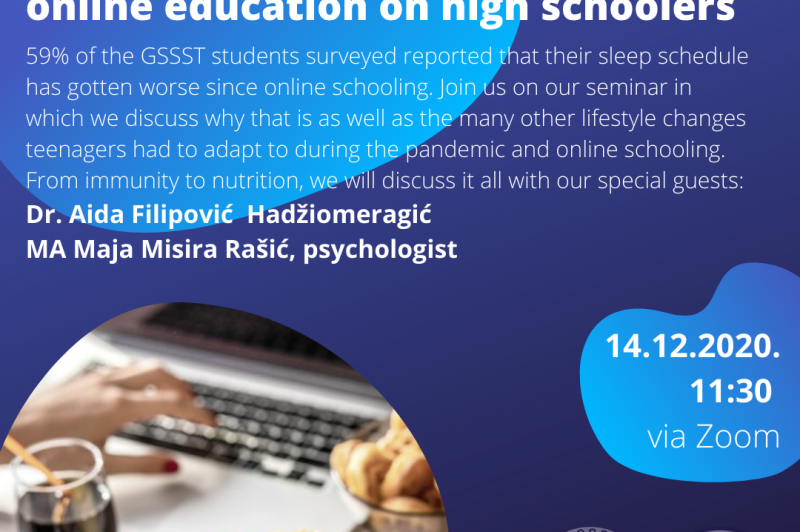 Dec 09, 2020
Effects of the pandemic on the health and nutrition of students learning remotely
GSSST Gymnasiums's Science Club led by biology teacher Amina Agić-Alijagić is organizing a webinar on the topic of the effects of the pandemic on the health and nutrition of students learning remotely. 
The COVID-19 pandemic has had a major impact on the lifestyle of high school students, including their nutrition, sleep patterns, screen time and time spent indoors. This is why members of the Science Club decided to deal with the topic of habits of high school students during remote learning. The speakers at the webinar will be Aida Filipović Hadžiomeragić, MD, specialist of hygiene and health ecology and the head of the Department of Hygiene and Health Ecology at the Institute of Public Health of the Federation of Bosnia and Herzegovina.  GSSST's school psychologist and psychology teacher, Maja Misira Rašić, will speak about the imapct of the pandemic on mental health of high school students. 
The webinar will be held at 11:30 AM on Monday, 14 December 2020, via Zoom.